Career Event
Volvo Group attending ARKAD
Will we meet at ARKAD this year?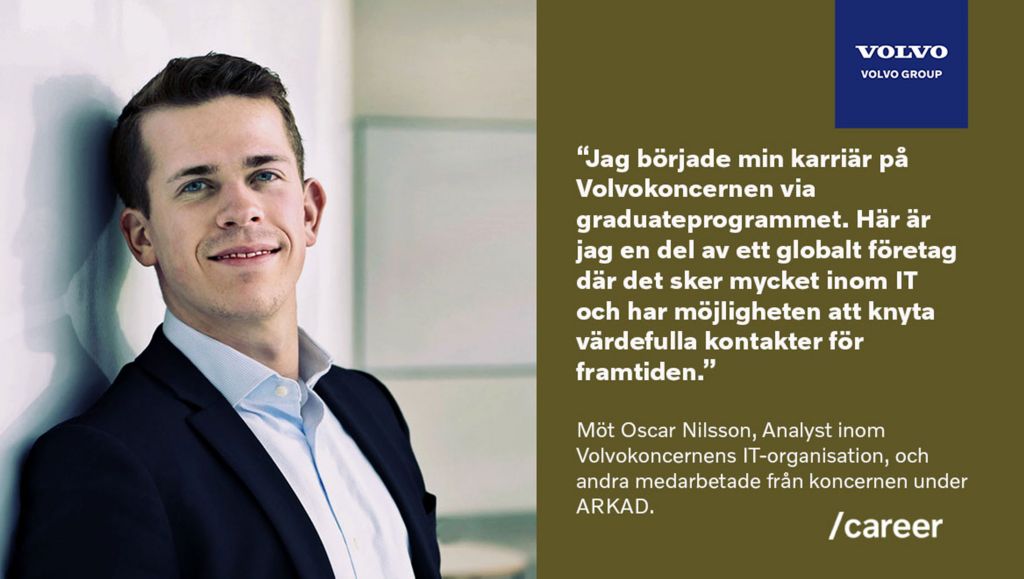 Oscar Nilsson and his colleagues from different organizations within Volvo Group will be at ARKAD to talk to you!
Ask us questions about our thesis subjects, Graduate Programs and summer jobs.
Ask us how it is to work in a global company and how we drive prosperity through transport solutions.
With 100,000 employees in 18 countries, we offer great opportunities to develop.
What is your passion? Tell us at the fair - see you there!