Career Event
Volvo Group attends Traineedagen at Chalmers
Do you want to work where the action is?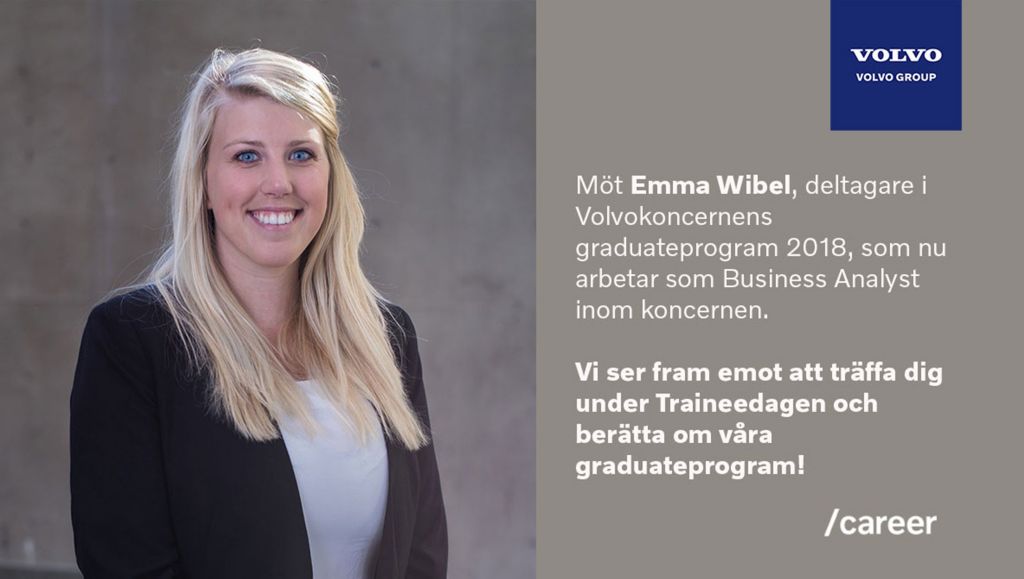 Emma Wibel and several other Volvo Group graduates are attending Traineedagen at Chalmers to tell you about all the great opportunities that our Graduate Programs offers.
We offer you a ticket towards shaping the future of sustainable transport solutions together with 100,000 colleagues in 190 markets. Does this sound exciting? Come and talk to us at Traineedagen.