Corporate Event
Driving a hydrogen future: Daimler Truck AG and Volvo Group launch cellcentric
The digital launch of cellcentric, a fuel cell joint venture by Volvo Group and Daimler Truck AG, took place on April 29 – access the replay below.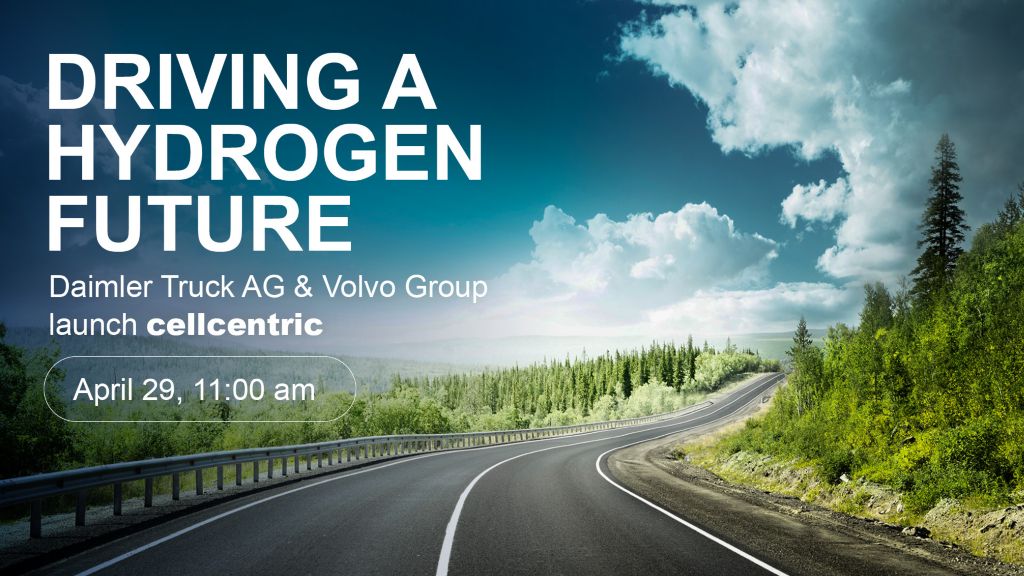 To mark this milestone, Martin Lundstedt, Volvo Group President and CEO, and Martin Daum, Chairman of the Board of Management Daimler Truck AG & Member of the Board of Management Daimler AG, have – for the first time since the initial partnership announcement in April 2020 – together outlined the aims and ambitions of this new 50:50 joint initiative. Also, they have elaborated on the necessary deployment of truck-suitable hydrogen fueling infrastructure and a policy framework that makes zero-emission technologies the best option for truck customers.
Daimler Truck AG and Volvo Group share the Green Deal vision of sustainable transport and a carbon neutral Europe by 2050. With cellcentric, they intend to help meet those goals through the development, production and commercialization of fuel-cell systems for both long-haul trucking and other applications.