Annual General Meeting 2017
The Annual General Meeting of AB Volvo (publ) was held on Wednesday April 4, 2017, in Göteborg, Konserthuset.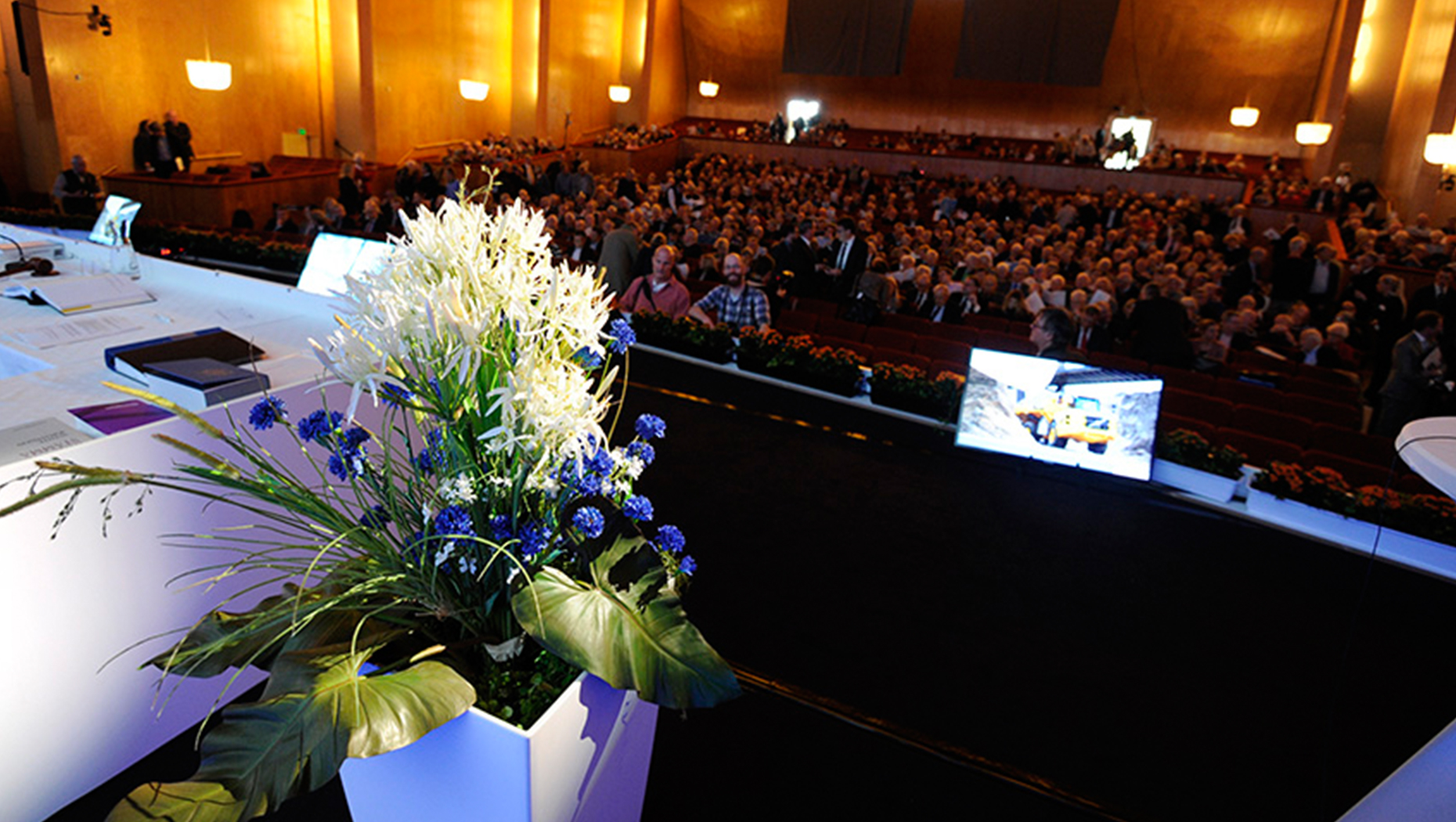 Event information
Minutes
Minutes of the Annual General Meeting 2017
Appendix B (agenda)
Webcast
Link to webcast
Share dividend 2017
The Annual General Meeting approved the Board of Director's motion that a dividend of SEK 3.25 per share be paid to the company's shareholders. It was resolved that the record date to receive dividend would be April 6, 2017. Payment of the dividend is expected to be performed through Euroclear Sweden AB on Tuesday, April 11, 2017.
Notice
Notice to attend the Annual General Meeting on Tuesday, April 4, 2017, at 3.00 p.m.
Link to notice
(Notice in Swedish)
The Board of Directors' proposals
The Board of Directors' proposals are included in the notice to attend the Annual General Meeting.
The Election Committee's proposals and explanations
Proposals by the Election Committee to the Annual General Meeting 2016.
Link to proposal
Link to Appendix
Proposals from shareholder Henrik Munck
Link to proposal
Auditor's statement
Auditor's statement regarding whether the guidelines for remuneration to senior executives adopted by the annual general meeting have been complied with.
The Volvo Group Annual Report 2016
The Volvo Group Annual Report for 2016 was published on March 13, 2017.
Link to Annual Report