Software function developer for Mild Hybrid 48V
Do you have previous experience from agile software development and want to contribute to the journey towards electrification of our future trucks and buses? Join us now!
This is us, your new colleagues
The Vehicle Functions group provides cutting edge solutions in the area of longitudinal control of our future mild hybrid vehicles. We also provide world class solutions in terms of drivability and fuel efficiency to all truck and bus brands in the Volvo Group. We are working in a cross-functional way from system/function design, software implementation and calibration to verification of our features in customer end products.
We believe teamwork and collaboration is the foundation for great products and an attractive workplace. Therefore we work in an agile way where everyone is part of a sub team of 5-8 colleagues with complementary skills committed to a common purpose. Every team plans their work in 3 week sprints and delivers solutions together as a team. We mostly use graphical programing tools such as Simulink or ASCET so that we can focus on the products we develop.
Work description
As our new software engineer for Mild Hybrid you will be part of a highly motivated and dedicated cross functional team that delivers Transmission, Engine and Power management software that enables electrification in our vehicles. You will be given the opportunity to collaborate cross functionally both inside and outside the release train, at the same time as you contribute to the team vision of delivering fuel efficiency and innovative solutions. You will be a part of a team that define, plan and prioritize the product backlog in agreement with stakeholders. There will also be occasional travels where it is important to build up a strong network in order to achieve your mission.
Responsibilities and tasks
Be solution, technology and team facing
Develop software functionality to support hybrid/electrification
Plan and implement system design for electrification
Who are you?
In order to succeed in this role, it is important that you are a team player with an analytical mindset of a true problem solver. You also have earlier experience in working with mild hybrids (48V) or electro mobility software development. As a person you are visionary within the electrification area with a cross functional mindset. You are also open-minded at the same time as you can provide ideas and carry them through. To thrive on this challenge we believe that you possess following skills and competencies:
You have a BSc/MSc in Automotive, Electrical Engineering, Computer Science, Physics or a related field
You have very good domain knowledge in electro mobility system design software
You have basic knowledge of Functional Safety (ISO26262)
You have good communication skills in English, both verbal and written
What can we offer you?
We can offer you an exciting and global working environment which will give you valuable experience that will contribute to your future development within the Volvo Group. You will influence the development of our future products.
Our CEO Martin Lundstedt often says that "going to work should be fun for real". We think that too! Therefore we organize "innovation days" every 10 weeks where everyone can spend time on their own project for competence development, develop new things or improve our development environment. We also have social activities to get to know each other.
Your manager will be supporting you in your personal development. There are a lot of career opportunities in different areas within Volvo, both internationally and in Sweden. We will prepare you for your next step when you are ready.
Are we a perfect match?
Volvo Group is one of the world's leading manufacturers of trucks, buses, construction equipment and marine and industrial engines. When joining us you will be a part of the biggest technology shift in the transport industry in decades, with our innovative products we make our customers win. We want you to be in the front seat. Do you want to join us on our future journey?

Are you curious and have some questions? Call us!
Johan Fries, Group Manager, +46 31 3234413
Come join us for a cup of coffee and we will gladly give you more information about the position and how we can help each other on our future journey!
Due to vacations you as an applicant will be contacted after summer with feedback.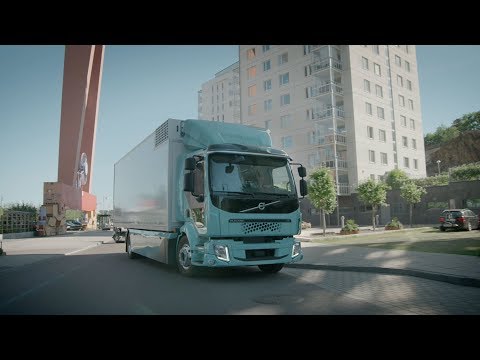 About Us
The Volvo Group is one of the world's leading manufacturers of trucks, buses, construction equipment and marine and industrial engines under the leading brands Volvo, Renault Trucks, Mack, UD Trucks, Eicher, SDLG, Terex Trucks, Prevost, Nova Bus, UD Bus and Volvo Penta.
Volvo Group Trucks Technology provides Volvo Group Trucks and Business Area's with state-of-the-art research, cutting-edge engineering, product planning and purchasing services, as well as aftermarket product support. With Volvo Group Trucks Technology you will be part of a global and diverse team of highly skilled professionals who work with passion, trust each other and embrace change to stay ahead. We make our customers win.
We want to get to know you
Application Process
Apply
An email confirmation will be sent as soon as you submit your application. After this, it is still possible to update your personal profile.
Interview
If selected for an interview, you will be contacted with information about the following process steps: second interview, assessments and references.
Selection
All candidates will be notified when a final candidate is selected for the job. You can choose for us to keep your resume in our database and activate a search agent that will look for other jobs that match your profile.
Introduction
When you begin your employment, you will receive an introduction to help you quickly become part of the team and start working with your tasks in the best possible way.