#tecHER2021 – The world needs more women in tech
Female* tech students and professionals – we want to invite you to the Volvo Group #tecHER2021 event to be inspired and empowered to continue on your path.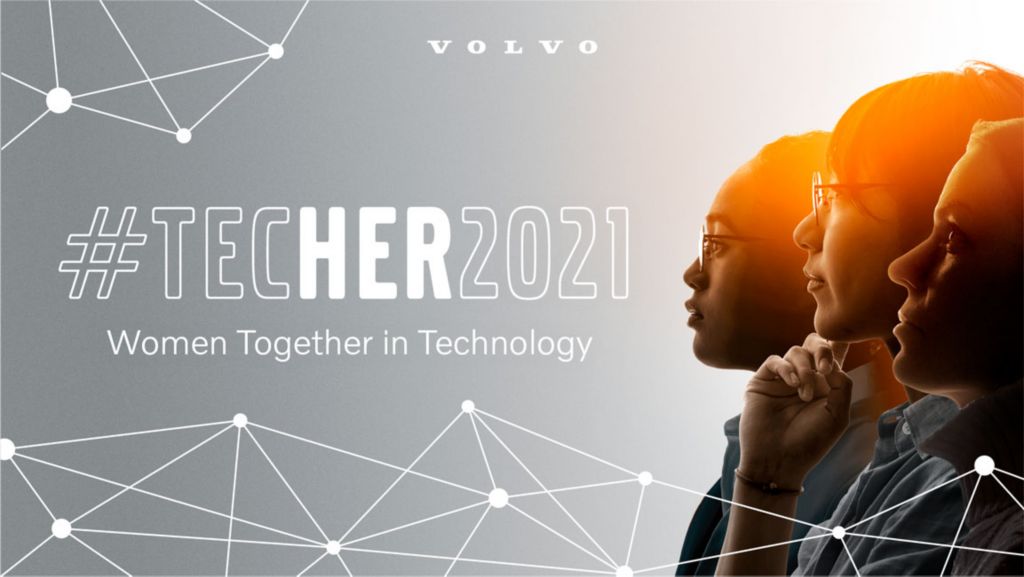 Meet tech experts – that happen to be women – from leading companies such as Volvo Group, Spotify, Aurora Tech and Microsoft. They will share their journey with highs and lows, along with compelling advice. 
Be inspired by Astronaut Abby's trajectory towards outer space. Go behind the scenes of the creation of an electric, autonomous vehicle. Get insights into research on girls in technology.  
Last, but not least, find a sense of belonging – vital to success, since we know that science, technology, engineering and mathematics are all areas facing a significant gender imbalance. 
#tecHER2021 is a 90 min free virtual event aiming to inspire women in the early years of their studies or careers. We all have a responsibility to create a diverse and inclusive workforce and society, because the world truly needs more women in tech. 
*of course you are very much welcome to join us in the event, no matter gender.